EVOO stands for Extra Virgin Olive Oil, in general terms, the highest quality olive oil that we produce in our own mill. According to the current European regulations about olive oil, in order for an olive oil to be labelled as extra virgin, first of all it must be an olive oil obtained directly from olives only by mechanical means, and secondly it must not exceed a free fatty acid content of 0.8%. However, the acidity of a top quality EVOO is usually no more than 0.3%, and it must also pass a very demanding tasting panel, which simply means that its quality is superior to that of a "normal" extra virgin olive oil.
EVOO, the best quality and healthiest extra virgin olive oil
In addition to its very low acidity, the most characteristic and differential attributes of a good EVOO are its balanced fruitiness, bitterness and spiciness, which are naturally present in the best extra virgin olive oils, especially in those that come from greener olives. Therefore, cold-pressed olive oil has a higher concentration of natural bioactive compounds directly responsible for the slightly more bitter and pungent taste. These natural antioxidants develop to a greater or lesser extent depending on the fruit (variety, ripeness, quality), as well as on the climate and type of cultivation…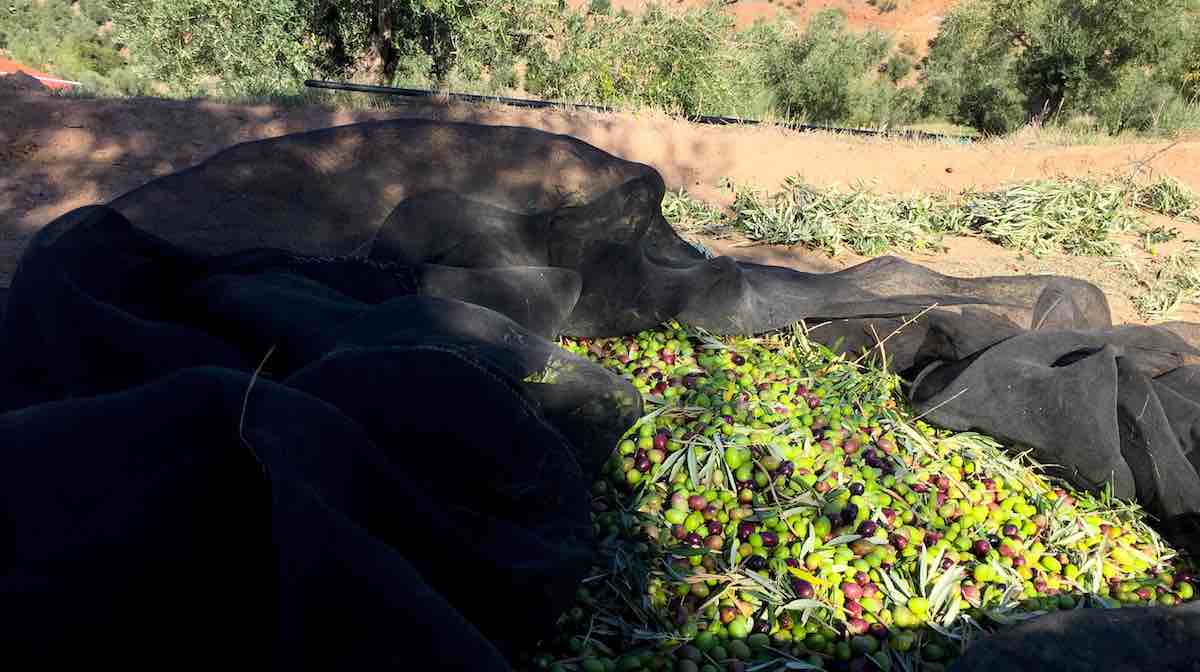 For example, an olive grove grown in high mountains without any irrigation system installed (dry farming), will withstand a lot of stress, especially in periods of drought. This will cause it to develop a greater quantity of polyphenols and natural antioxidants so that the olive grove can survive in more extreme environmental conditions.
Different kinds of EVOO, which one to buy?
We introduce the different types of EVOO, always extra virgin olive oil of TOP QUALITY and cold pressed from LATEST HARVEST picual olives. The main difference between one extra virgin olive oil and another is the type of farming, ORGANIC vs. TRADITIONAL, and the time of harvesting of the olives, which determines the state of ripeness and the green nuances of their juices. Most of our olive trees are centuries old and are grown by hand in a natural high mountain environment. As a result, the production costs are somewhat higher, but we certainly believe it is worth it for its true flavour. Here you can buy extra virgin olive oil online direct from the olive grove to the consumer, thank you for your trust and… cheers!!!!
PREMIUM EVOO, EARLY HARVEST EXTRA VIRGIN OLIVE OIL [UNFILTERED AND FILTERED]
Early Harvested Premium Extra Virgin Olive Oil is the first olive oil of the harvest. For this, we start harvesting in our organic olive grove in Sierra Mágina when most of the olives are still green, both on the outside and inside. The result is an exclusive premium extra virgin olive oiL with a superior hint of fruitiness, bitterness and spiciness. We bottle just 5,000 litres of this PICUAL TEMPRANO, most of it as UNFILTERED EXTRA VIRGIN OLIVE OIL to preserve as many polyphenols, antioxidants and natural properties as possible. Undoubtedly, it is the best olive oil for salads, toasts and raw use…
ORGANIC EVOO, CERTIFIED ORGANIC EXTRA VIRGIN OLIVE OIL [FILTERED AND UNFILTERED]
The Organic Extra Virgin Olive Oil is cold extracted from olives in veraison (half green half purple) harvested during the first fortnight of November in our high mountain organic olive grove with the CAAE certificate and Denomination of Origin Sierra Magina. This ORGANIC PICUAL is bottled filtered in different formats and can be combined with our UNFILTERED EARLY PICUAL. Our organic extra virgin olive oil is ideal for the most demanding consumers of organic products, who are looking for an organic EVOO of exceptional quality both for raw use and for everyday cooking.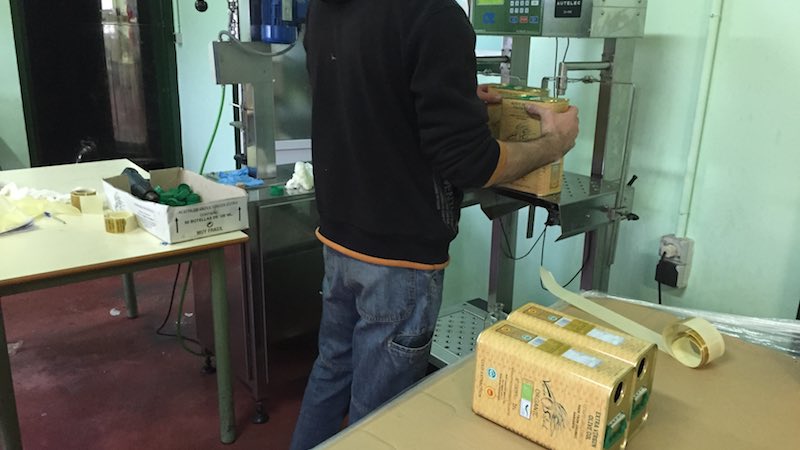 TRADITIONAL EVOO, EXTRA VIRGIN OLIVE OIL 5 LITRES [FILTERED AND UNFILTERED]
The Extra Virgin Olive Oil in 5 litres preferred by the most demanding consumers, the best olive oil for cooking with the best quality-price ratio. Only extra virgin olive oil extra cold pressed from picual olives picked by hand in mid-November in our traditional high mountain olive grove. After 30 or 40 days of natural decanting in the mill's cellar, our TRADITIONAL PICUAL is ready to be bottled, first UNFILTERED (best before 6 to 12 months) and then naturally filtered for better preservation (best before 12 to 18 months).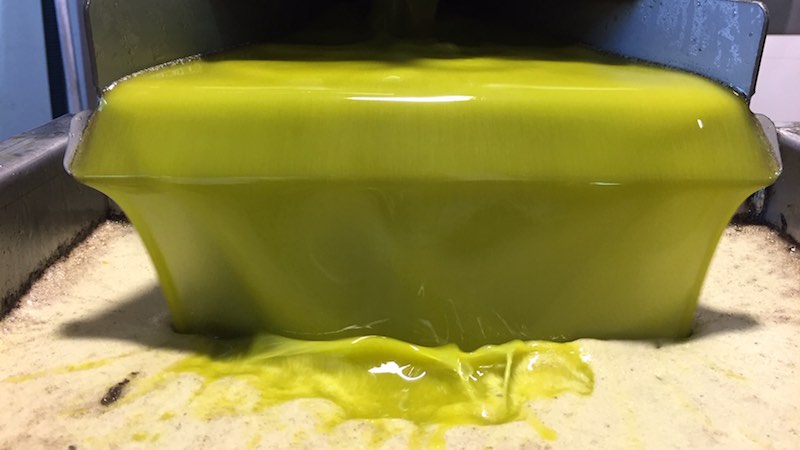 EVOO SETS, EXTRA VIRGIN OLIVE OIL TO TASTE AND GIVE AS A GIFT
The olive oil gift & tasting set, a simple way to taste our different picual juices. They are ideal for an olive oil tasting or an original gift for lovers of best olive oil, even with personalised olive oil bottles for companies and private consumers. All sets with olive oil bottles are packed in kraft cardboard boxes and protective boxes to ensure that they are not damaged during transport.
EVOO culture
By the way, the term EVOO is not something exclusive to English. In Spanish vocabulary, its counterpart AOVE, which stands for "Aceite de Oliva Virgen Extra", has also been in use for some time. To continue learning…