Description
SETS TO LEARN HOW TO TASTE AND GIVE THE BEST EXTRA VIRGIN OLIVE OIL AS A GIFT. INDIVIDUAL BOXES OR WITH SEVERAL BOTTLES, ALWAYS IN PROTECTIVE BOXES SO THAT THEY DO NOT BREAK DURING TRANSPORT.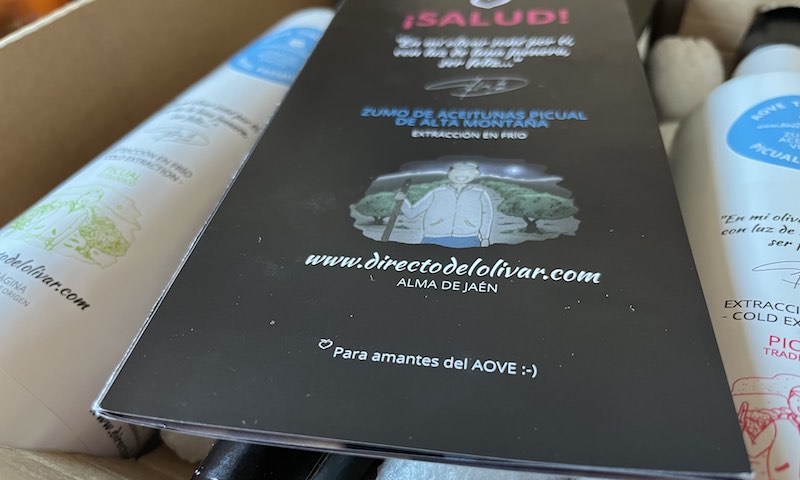 Set of olive oil bottles for gifts
Our glass bottles come in natural kraft cardboard boxes, specially designed to taste and give as a gift top quality extra virgin olive oil. The presentation is simple but elegant, because what is really important is what is inside :-)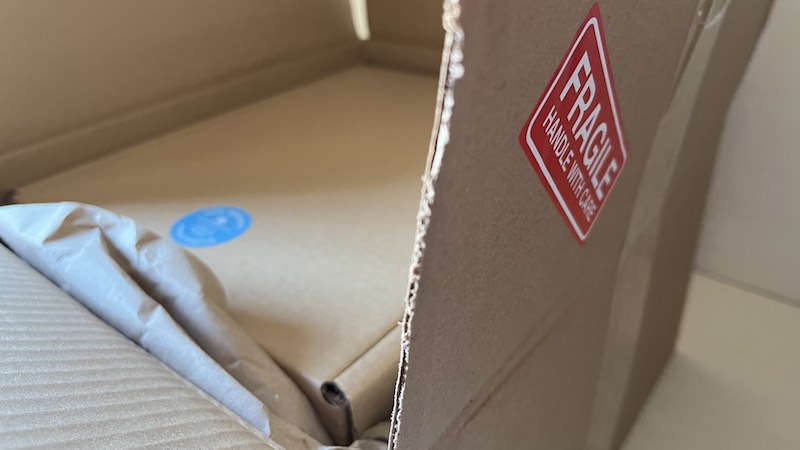 Custom personalized olive oil bottles
We also offer an exclusive and professional presentation >> custom personalized olive oil bottles (click to go).
Olive Oil Tasting
Those who appreciate life's little pleasures will surely have already noticed the infinite nuances of tasting extra virgin olive oil. There are fruity, spicy, fresh, herbaceous, sweet, subtle, intense and so on. Their character, aroma, flavour, texture and colour depend to a large extent on the soil in which the olive trees that forge their essence grow, but also on the variety and treatment of their fruit. We are going to show you how to taste olive oil like an expert, to learn to enjoy it with all five senses.
Visual stage
The colour of olive oil ranges from yellow to green, usually darker when the olive is green and contains more chlorophylls. However, the colour of olive oil is not an indicator of quality for experts and professional olive oil tastings are carried out in dark blue crystal glasses to avoid prejudice.
Olfactory stage
To appreciate the fruitiness of an olive oil, it is best to pour it into a glass or cup and warm it with our hands until it reaches the ideal tasting temperature, around 28ºC. Move it slowly so that it is well impregnated and cover it for a few seconds so that the aromas are concentrated. Then breathe in deeply, evoking the memory of familiar aromas: ripe olive, green olive, apple, green grass, fig tree, green leaf and tomato plant are the most common depending on the type and variety of olive oil. It is necessary to concentrate, as the notes that we manage to recognise will guide us in the next step…
Taste stage
And at last the time has come to taste the olive oil. It is time to evaluate its intensity of flavour and the sensations it produces in the mouth. To do this well, it is necessary to distribute it throughout the oral cavity, and to ensure that it travels slowly through the mouth. It is also advisable to inhale fresh air, so that smell and taste meet, and to sip air subtly through the mouth, multiplying our perception. The tactile sensations on the tongue and palate tell us about the texture and consistency of the olive oil, which can be watery, fluid, smooth, pasty or dense. This depends mainly on the oleic acid content, the most beneficial monounsaturated fat.
Sweet flavours will appear on the front of the tongue, while green, bitter and spicy flavours will be distinguished on the back of the palate and especially in the throat when it comes to a superior quality extra virgin olive oil.